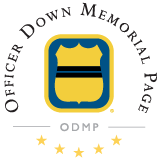 Donna A. Payant
Corrections Officer Donna Payant was attacked and strangled by an inmate at the Green Haven Correctional Facility. The inmate was serving three consecutive life sentences for kidnapping and murdering two women.
She was lured to the prison chaplain's office by the perpetrator posing as another corrections employee. Her assailant was working in the chaplain's office at the time. After killing her, the inmate wrapped her body in plastic, stuffed it into a 55-gallon drum and disposed of it in a dumpster. When she came up missing, the prison was locked down and searched. No trace was found, but search dogs traced her scent to the dumping area. The next morning the landfill was searched and her body was found.
The prisoner was convicted of Officer Payant's murder and sentenced to death on June 10th, 1983. One year later his sentence was commuted to a fourth life sentence. His parole eligibility date is in October, 2028.
Officer Payant was the first known state female correctional officer in the nation to be killed in the line of duty. She was survived by her husband, two sons, and daughter.