Luang Phor Sothorn | Travel Story and Pictures from Thailand <![CDATA[<![CDATA[<![CDATA[]]]]]]>]]]]>]]><![CDATA[<![CDATA[<![CDATA[]]]]]]>]]]]>]]>
When the rickshaw driver dropped me off, I thought he had mistaken my destination. I expected one of the holiest Buddha images of Thailand to be the prime attraction of a beautiful temple. Instead, I was standing in front of a makeshift building – the temple was under reconstruction. However, a steady flow of people was going inside, so I concluded something had to be there worth seeing. And indeed, there it was. A platform of Buddha images, all with their typical orange dress.
At the end of it all, it looked as if the tallest statue was quietly monitoring the crowd that was crawling in front of him. I walked around the platform, was given the official permission to take pictures by an official, and finally stepped on the platform and walked around the Buddhas. Legend has it that Luang Phor Sothorn was once fished out of a nearby river, only after a spirit house had been erected for it. Even the rope with which the statue was recovered, is considered sacred.
Then, there is debate about the material of which the statue is made. Some say it must be wood because after all it floated down the river – others, however, say the statue floated only because of its being sacred. In any case, people come from all over the country to revere the statue. Ceremonies are held on full-moon days in the fifth and 12th month of the year to worship the statue.
<![CDATA[<![CDATA[<![CDATA[<![CDATA[ // Initialize and add the map function initMap() { var centralPoint = new google.maps.LatLng(13.5143, 99.9769); var myOptions = { zoom: 10, center: centralPoint, overviewMapControl: true, overviewMapControlOptions: {opened: true}, scrollwheel: false, mapTypeId: google.maps.MapTypeId.HYBRID }; var map = new google.maps.Map(document.getElementById("map_canvas_large"), myOptions); var this_image=new google.maps.MarkerImage('http://www.traveladventures.org/images/photo-red.png', new google.maps.Size(32, 32), new google.maps.Point(0,0), new google.maps.Point(16, 18)); var other_image=new google.maps.MarkerImage('http://www.traveladventures.org/images/photo-blue.png', new google.maps.Size(32, 32), new google.maps.Point(0,0), new google.maps.Point(16, 18)); var foreign_image=new google.maps.MarkerImage('http://www.traveladventures.org/images/photo-yellow.png', new google.maps.Size(32, 32), new google.maps.Point(0,0), new google.maps.Point(16, 18)); var shadow=new google.maps.MarkerImage('http://www.traveladventures.org/images/photo-shadow.png', new google.maps.Size(51, 37), new google.maps.Point(0,0), new google.maps.Point(16, 18)); var countryStoryPoint1=new google.maps.LatLng(19.9063, 99.8399);var countryStoryMarker1= new google.maps.Marker ({position: countryStoryPoint1,map: map,title: "Chiang Rai river tour",icon: other_image,shadow: shadow,animation: google.maps.Animation.DROP});google.maps.event.addListener(countryStoryMarker1, 'click', function(event) {map.setOptions({zoom:16, center: countryStoryPoint1});var infoWindow=new google.maps.InfoWindow({});var thisInfoWindowStr="Chiang Rai river tour
The journey to Chiang Rai took me from small tribal villages to elephants, through the beautiful landscape of northern Thailand";infoWindow.setContent(thisInfoWindowStr);infoWindow.open(map, countryStoryMarker1);setTimeout(function () {infoWindow.close();}, 5000);});var countryStoryPoint2=new google.maps.LatLng(13.6999611111111, 100.558877777778);var countryStoryMarker2= new google.maps.Marker ({position: countryStoryPoint2,map: map,title: "Bangkok Cycling tour",icon: other_image,shadow: shadow,animation: google.maps.Animation.DROP});google.maps.event.addListener(countryStoryMarker2, 'click', function(event) {map.setOptions({zoom:16, center: countryStoryPoint2});var infoWindow=new google.maps.InfoWindow({});var thisInfoWindowStr="Bangkok Cycling tour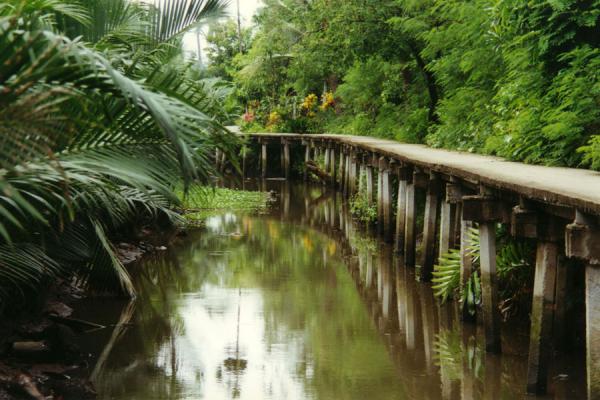 Perhaps the best way to escape the madness of Bangkok is by bicycle. It allows you to explore unexpected corners and small canals of this major city.";infoWindow.setContent(thisInfoWindowStr);infoWindow.open(map, countryStoryMarker2);setTimeout(function () {infoWindow.close();}, 5000);});var countryStoryPoint3=new google.maps.LatLng(13.7440694444444, 100.48848333333301);var countryStoryMarker3= new google.maps.Marker ({position: countryStoryPoint3,map: map,title: "Wat Arun",icon: other_image,shadow: shadow,animation: google.maps.Animation.DROP});google.maps.event.addListener(countryStoryMarker3, 'click', function(event) {map.setOptions({zoom:16, center: countryStoryPoint3});var infoWindow=new google.maps.InfoWindow({});var thisInfoWindowStr="Wat Arun
One of the many temples on the banks of the Chaophraya river, Wat Arun is a heaven of peace in a city of noise and pollution, and is much more delicately decorated than imagined from a distance.";infoWindow.setContent(thisInfoWindowStr);infoWindow.open(map, countryStoryMarker3);setTimeout(function () {infoWindow.close();}, 5000);});var countryStoryPoint4=new google.maps.LatLng(7.38335833333333, 99.2899222222222);var countryStoryMarker4= new google.maps.Marker ({position: countryStoryPoint4,map: map,title: "Emerald Cave",icon: other_image,shadow: shadow,animation: google.maps.Animation.DROP});google.maps.event.addListener(countryStoryMarker4, 'click', function(event) {map.setOptions({zoom:16, center: countryStoryPoint4});var infoWindow=new google.maps.InfoWindow({});var thisInfoWindowStr="Emerald Cave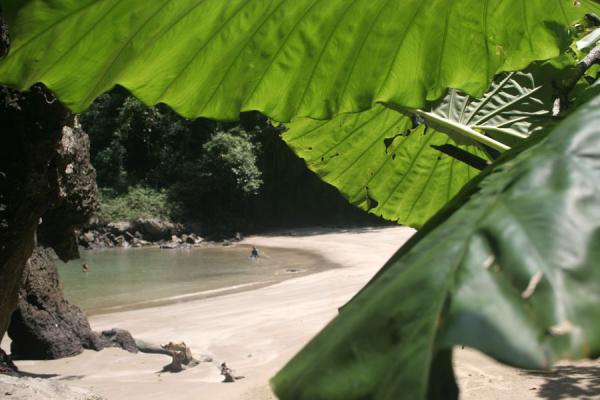 Not exactly easy to visit, the Emerald Cave deserves the effort to reach it. A small, quiet and protected beach where you cannot stay too long.";infoWindow.setContent(thisInfoWindowStr);infoWindow.open(map, countryStoryMarker4);setTimeout(function () {infoWindow.close();}, 5000);});var countryStoryPoint5=new google.maps.LatLng(17.0277305555556, 99.7007972222222);var countryStoryMarker5= new google.maps.Marker ({position: countryStoryPoint5,map: map,title: "Sukhothai",icon: other_image,shadow: shadow,animation: google.maps.Animation.DROP});google.maps.event.addListener(countryStoryMarker5, 'click', function(event) {map.setOptions({zoom:16, center: countryStoryPoint5});var infoWindow=new google.maps.InfoWindow({});var thisInfoWindowStr="Sukhothai
Once capital of Thailand and symbol of a glorious period in Thai history, Sukhothai now rightly draws visitors for the ruins of its temples.";infoWindow.setContent(thisInfoWindowStr);infoWindow.open(map, countryStoryMarker5);setTimeout(function () {infoWindow.close();}, 5000);});var countryStoryPoint6=new google.maps.LatLng(17.4280472222222, 99.7954138888889);var countryStoryMarker6= new google.maps.Marker ({position: countryStoryPoint6,map: map,title: "Si Satchanalai",icon: other_image,shadow: shadow,animation: google.maps.Animation.DROP});google.maps.event.addListener(countryStoryMarker6, 'click', function(event) {map.setOptions({zoom:16, center: countryStoryPoint6});var infoWindow=new google.maps.InfoWindow({});var thisInfoWindowStr="Si Satchanalai
While Sukhothai is famous, Si Satchanalai is often forgotten. That seems to be a mistake, the temples and nature of Si Satchanalai park are very worth the trip.";infoWindow.setContent(thisInfoWindowStr);infoWindow.open(map, countryStoryMarker6);setTimeout(function () {infoWindow.close();}, 5000);});var countryStoryPoint7=new google.maps.LatLng(17.4293472222222, 99.8119111111111);var countryStoryMarker7= new google.maps.Marker ({position: countryStoryPoint7,map: map,title: "Wat Phra Si Rattana Mahathat Chaliang",icon: other_image,shadow: shadow,animation: google.maps.Animation.DROP});google.maps.event.addListener(countryStoryMarker7, 'click', function(event) {map.setOptions({zoom:16, center: countryStoryPoint7});var infoWindow=new google.maps.InfoWindow({});var thisInfoWindowStr="Wat Phra Si Rattana Mahathat Chaliang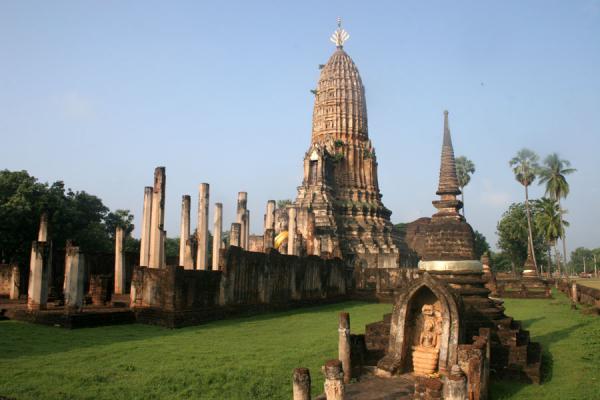 Outside the Si Satchanalai city walls, you can find the village of Chaliang, with the beautiful Wat Phra Si Rattana Mahathat Chaliang standing proudly on the borders of the Yon river.";infoWindow.setContent(thisInfoWindowStr);infoWindow.open(map, countryStoryMarker7);setTimeout(function () {infoWindow.close();}, 5000);});var countryStoryPoint8=new google.maps.LatLng(7.372625, 99.3007083333333);var countryStoryMarker8= new google.maps.Marker ({position: countryStoryPoint8,map: map,title: "Ko Mook",icon: other_image,shadow: shadow,animation: google.maps.Animation.DROP});google.maps.event.addListener(countryStoryMarker8, 'click', function(event) {map.setOptions({zoom:16, center: countryStoryPoint8});var infoWindow=new google.maps.InfoWindow({});var thisInfoWindowStr="Ko Mook
One of the many islands on the westcoast of Thailand, Ko Mook is a great choice for relaxation, sunsets, and beaches.";infoWindow.setContent(thisInfoWindowStr);infoWindow.open(map, countryStoryMarker8);setTimeout(function () {infoWindow.close();}, 5000);});var countryStoryPoint9=new google.maps.LatLng(12.765479, 102.030667);var countryStoryMarker9= new google.maps.Marker ({position: countryStoryPoint9,map: map,title: "Wat Khao Sukim",icon: other_image,shadow: shadow,animation: google.maps.Animation.DROP});google.maps.event.addListener(countryStoryMarker9, 'click', function(event) {map.setOptions({zoom:16, center: countryStoryPoint9});var infoWindow=new google.maps.InfoWindow({});var thisInfoWindowStr="Wat Khao Sukim
Hidden in the rich agricultural region north of Chantaburi is the temple of Wat Khao Sukim, nteresting mostly because of its setting and function as a museum.";infoWindow.setContent(thisInfoWindowStr);infoWindow.open(map, countryStoryMarker9);setTimeout(function () {infoWindow.close();}, 5000);});var countryStoryPoint10=new google.maps.LatLng(8.42893333333333, 98.4869972222222);var countryStoryMarker10= new google.maps.Marker ({position: countryStoryPoint10,map: map,title: "Wat Tham Suwannakuha",icon: other_image,shadow: shadow,animation: google.maps.Animation.DROP});google.maps.event.addListener(countryStoryMarker10, 'click', function(event) {map.setOptions({zoom:16, center: countryStoryPoint10});var infoWindow=new google.maps.InfoWindow({});var thisInfoWindowStr="Wat Tham Suwannakuha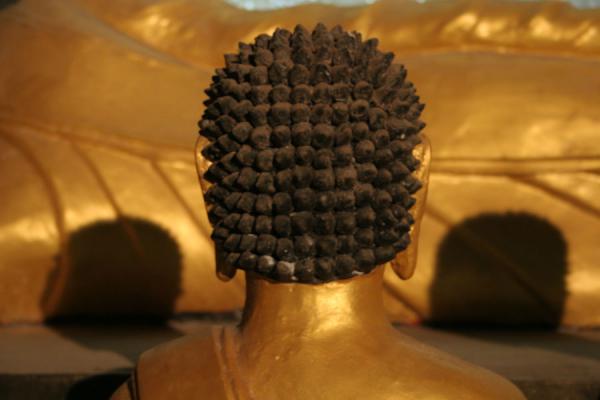 Hidden in a cave near Phang Nga, and guarded by friendly monkeys, is Wat Tham Suwannakuha, home of a large reclining golden Buddha.";infoWindow.setContent(thisInfoWindowStr);infoWindow.open(map, countryStoryMarker10);setTimeout(function () {infoWindow.close();}, 5000);});var countryStoryPoint11=new google.maps.LatLng(8.33593888888889, 98.5031944444444);var countryStoryMarker11= new google.maps.Marker ({position: countryStoryPoint11,map: map,title: "Ko Panyi",icon: other_image,shadow: shadow,animation: google.maps.Animation.DROP});google.maps.event.addListener(countryStoryMarker11, 'click', function(event) {map.setOptions({zoom:16, center: countryStoryPoint11});var infoWindow=new google.maps.InfoWindow({});var thisInfoWindowStr="Ko Panyi
A fishing village on stilts built below a rock peeking out of the sea, Ko Panyi is more than it at first appears to be.";infoWindow.setContent(thisInfoWindowStr);infoWindow.open(map, countryStoryMarker11);setTimeout(function () {infoWindow.close();}, 5000);});var countryStoryPoint12=new google.maps.LatLng(8.27352777777778, 98.5014083333333);var countryStoryMarker12= new google.maps.Marker ({position: countryStoryPoint12,map: map,title: "Phang Nga Bay",icon: other_image,shadow: shadow,animation: google.maps.Animation.DROP});google.maps.event.addListener(countryStoryMarker12, 'click', function(event) {map.setOptions({zoom:16, center: countryStoryPoint12});var infoWindow=new google.maps.InfoWindow({});var thisInfoWindowStr="Phang Nga Bay
Phang Nga bay consists mainly of sea and is scattered with small islands and mere rocks making for a breathtaking landscape.";infoWindow.setContent(thisInfoWindowStr);infoWindow.open(map, countryStoryMarker12);setTimeout(function () {infoWindow.close();}, 5000);});var countryStoryPoint13=new google.maps.LatLng(8.45691944444444, 98.4402638888889);var countryStoryMarker13= new google.maps.Marker ({position: countryStoryPoint13,map: map,title: "Raman Forest",icon: other_image,shadow: shadow,animation: google.maps.Animation.DROP});google.maps.event.addListener(countryStoryMarker13, 'click', function(event) {map.setOptions({zoom:16, center: countryStoryPoint13});var infoWindow=new google.maps.InfoWindow({});var thisInfoWindowStr="Raman Forest
Not far from Phang Nga you can find several forests to explore. Raman forest offers an easy trail, a lovely brook, waterfalls and some pools in which you can take a dip.";infoWindow.setContent(thisInfoWindowStr);infoWindow.open(map, countryStoryMarker13);setTimeout(function () {infoWindow.close();}, 5000);});var countryStoryPoint14=new google.maps.LatLng(12.567, 101.4569);var countryStoryMarker14= new google.maps.Marker ({position: countryStoryPoint14,map: map,title: "Ko Samet",icon: other_image,shadow: shadow,animation: google.maps.Animation.DROP});google.maps.event.addListener(countryStoryMarker14, 'click', function(event) {map.setOptions({zoom:16, center: countryStoryPoint14});var infoWindow=new google.maps.InfoWindow({});var thisInfoWindowStr="Ko Samet
Just short hop from Ban Phe, Ko Samet is popular with Thai and foreigners alike, and with some effort, quiet, peaceful beaches can be found.";infoWindow.setContent(thisInfoWindowStr);infoWindow.open(map, countryStoryMarker14);setTimeout(function () {infoWindow.close();}, 5000);});var countryStoryPoint15=new google.maps.LatLng(12.623109, 101.433496);var countryStoryMarker15= new google.maps.Marker ({position: countryStoryPoint15,map: map,title: "Thai Fishermen",icon: other_image,shadow: shadow,animation: google.maps.Animation.DROP});google.maps.event.addListener(countryStoryMarker15, 'click', function(event) {map.setOptions({zoom:16, center: countryStoryPoint15});var infoWindow=new google.maps.InfoWindow({});var thisInfoWindowStr="Thai Fishermen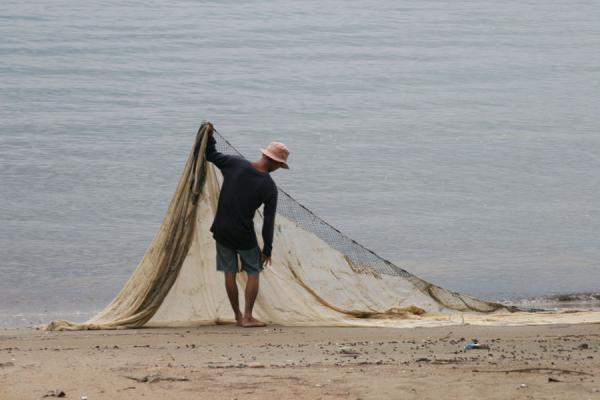 It is difficult to travel around Thailand without seeing fishermen – apart from the sea surrounding it on many sides, fishermen also hunt in the rivers of the interior.";infoWindow.setContent(thisInfoWindowStr);infoWindow.open(map, countryStoryMarker15);setTimeout(function () {infoWindow.close();}, 5000);});var countryStoryPoint16=new google.maps.LatLng(14.357205, 100.567649);var countryStoryMarker16= new google.maps.Marker ({position: countryStoryPoint16,map: map,title: "Wat Phra Mahathat",icon: other_image,shadow: shadow,animation: google.maps.Animation.DROP});google.maps.event.addListener(countryStoryMarker16, 'click', function(event) {map.setOptions({zoom:16, center: countryStoryPoint16});var infoWindow=new google.maps.InfoWindow({});var thisInfoWindowStr="Wat Phra Mahathat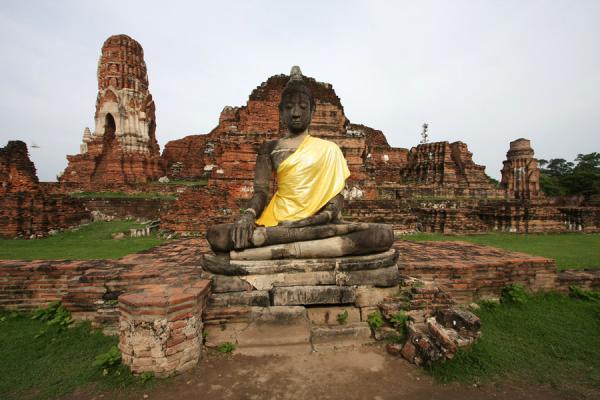 In the wealth of temples and ruins of Ayutthaya, Wat Mahathat is among the oldest. As we found out, it has much more to offer than the famous Buddha head in the roots of a tree.";infoWindow.setContent(thisInfoWindowStr);infoWindow.open(map, countryStoryMarker16);setTimeout(function () {infoWindow.close();}, 5000);});var countryStoryPoint17=new google.maps.LatLng(14.344235, 100.578854);var countryStoryMarker17= new google.maps.Marker ({position: countryStoryPoint17,map: map,title: "Wat Phanan Choeng",icon: other_image,shadow: shadow,animation: google.maps.Animation.DROP});google.maps.event.addListener(countryStoryMarker17, 'click', function(event) {map.setOptions({zoom:16, center: countryStoryPoint17});var infoWindow=new google.maps.InfoWindow({});var thisInfoWindowStr="Wat Phanan Choeng
As soon as you enter the small space of the wihaan, the golden Buddha right in front of you silences you through its size and brilliance. But let this giant not distract you from walking around it.";infoWindow.setContent(thisInfoWindowStr);infoWindow.open(map, countryStoryMarker17);setTimeout(function () {infoWindow.close();}, 5000);});var countryStoryPoint18=new google.maps.LatLng(13.842075, 100.494863);var countryStoryMarker18= new google.maps.Marker ({position: countryStoryPoint18,map: map,title: "Nonthaburi market",icon: other_image,shadow: shadow,animation: google.maps.Animation.DROP});google.maps.event.addListener(countryStoryMarker18, 'click', function(event) {map.setOptions({zoom:16, center: countryStoryPoint18});var infoWindow=new google.maps.InfoWindow({});var thisInfoWindowStr="Nonthaburi market
A local market bustling with sweet vendors at stalls with all the ingredients you could find in Thai cuisine: vegetables, spices, meat, fish in all varieties, colours, and all of it as fresh as could be.";infoWindow.setContent(thisInfoWindowStr);infoWindow.open(map, countryStoryMarker18);setTimeout(function () {infoWindow.close();}, 5000);});var countryStoryPoint19=new google.maps.LatLng(13.909039, 100.478546);var countryStoryMarker19= new google.maps.Marker ({position: countryStoryPoint19,map: map,title: "Ko Kret",icon: other_image,shadow: shadow,animation: google.maps.Animation.DROP});google.maps.event.addListener(countryStoryMarker19, 'click', function(event) {map.setOptions({zoom:16, center: countryStoryPoint19});var infoWindow=new google.maps.InfoWindow({});var thisInfoWindowStr="Ko Kret
A small island north of Bangkok in the Chao Phraya river, Ko Kret is a quiet, secluded retreat rich in temples and houses on stilts, small villages, famous for its pottery, and easily explored by foot.";infoWindow.setContent(thisInfoWindowStr);infoWindow.open(map, countryStoryMarker19);setTimeout(function () {infoWindow.close();}, 5000);}); // // Put story on map last: will overlay others // var thisStoryPoint=new google.maps.LatLng(13.5143, 99.9769); var thisMarker= new google.maps.Marker ({ position: thisStoryPoint, map: map, title: "Luang Phor Sothorn", icon: this_image, shadow: shadow, animation: google.maps.Animation.DROP }); google.maps.event.addListener(thisMarker, 'click', function(event) { map.setOptions({zoom:16, center: thisStoryPoint}); }); } ]]]]]]]]>]]]]]]>]]]]>]]>
<![CDATA[<![CDATA[<![CDATA[]]]]]]>]]]]>]]>
World navigation
Countries:
© 2021 www.traveladventures.org
<![CDATA[<![CDATA[<![CDATA[]]]]]]>]]]]>]]><![CDATA[<![CDATA[<![CDATA[]]]]]]>]]]]>]]>

Source