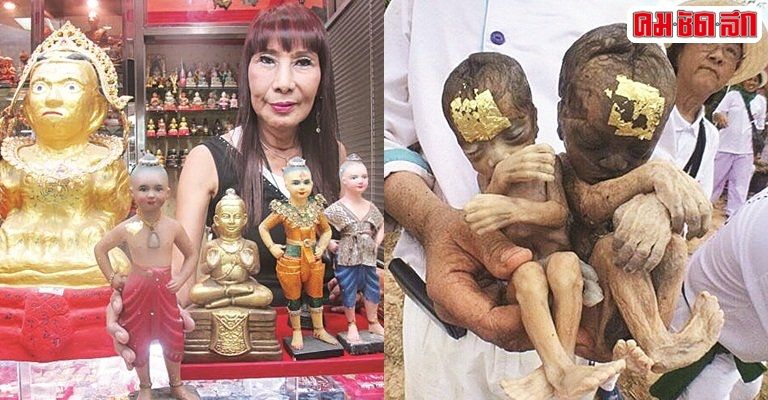 Prai Kasip meaning Ghost Whisperer suppose to "whisper" tips or idea or warn you but so far I never heard anyone say they hear anything. I guess it is not easy to hear a spirit whispering…
Prai Kasip which is well known to provide sixth sense, hints, feelings or sometimes "whispers" into the owner's ear.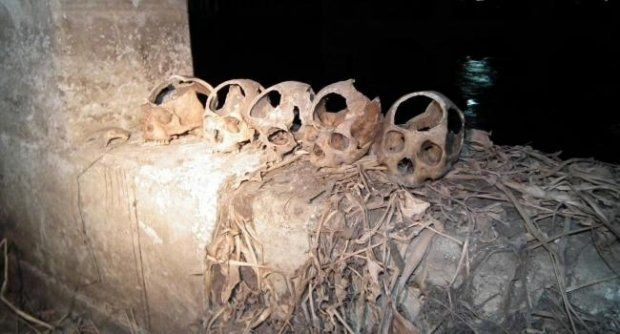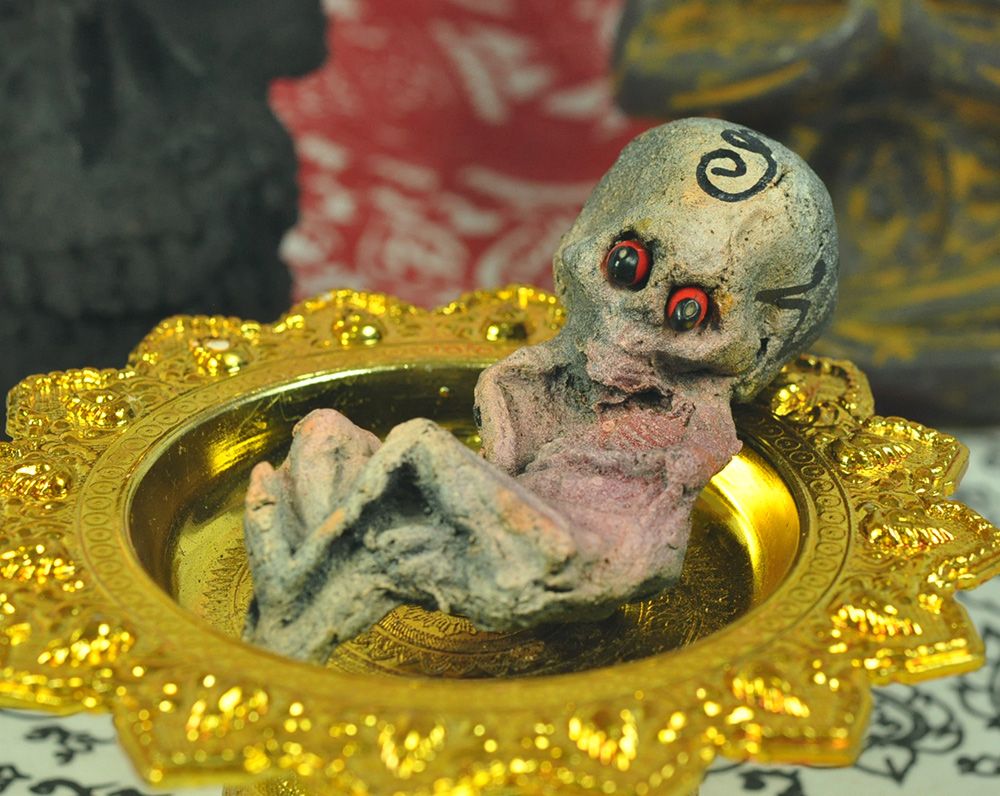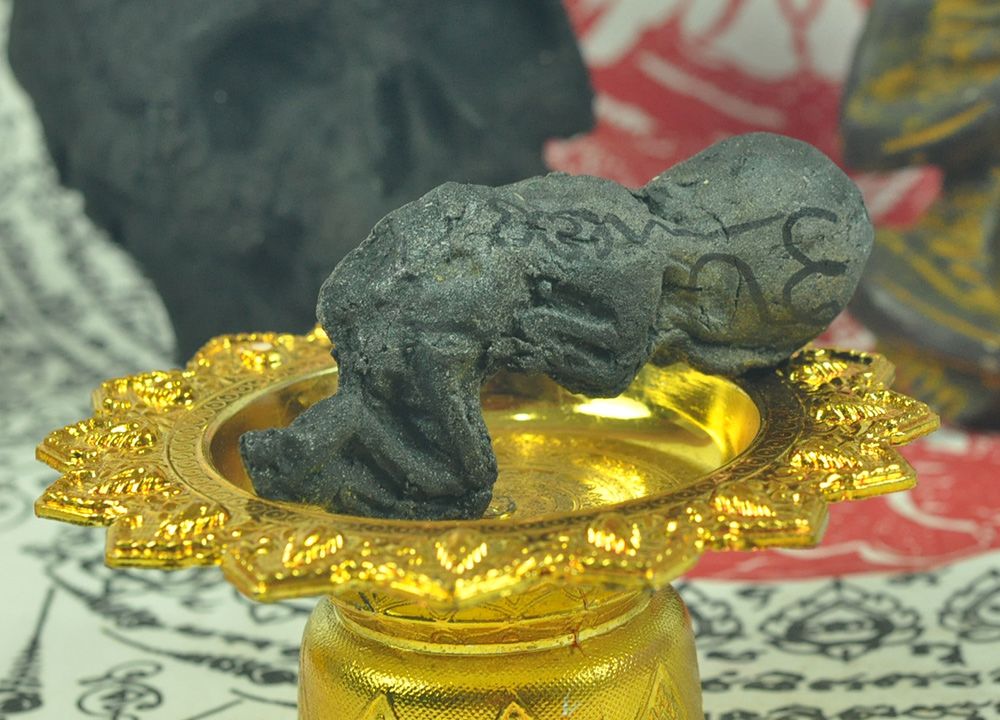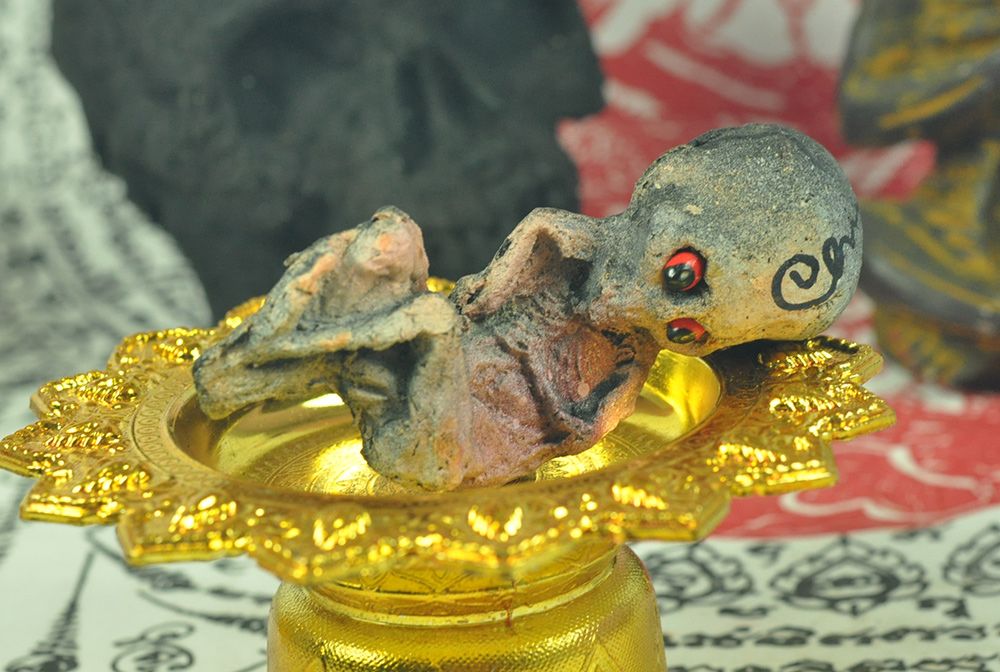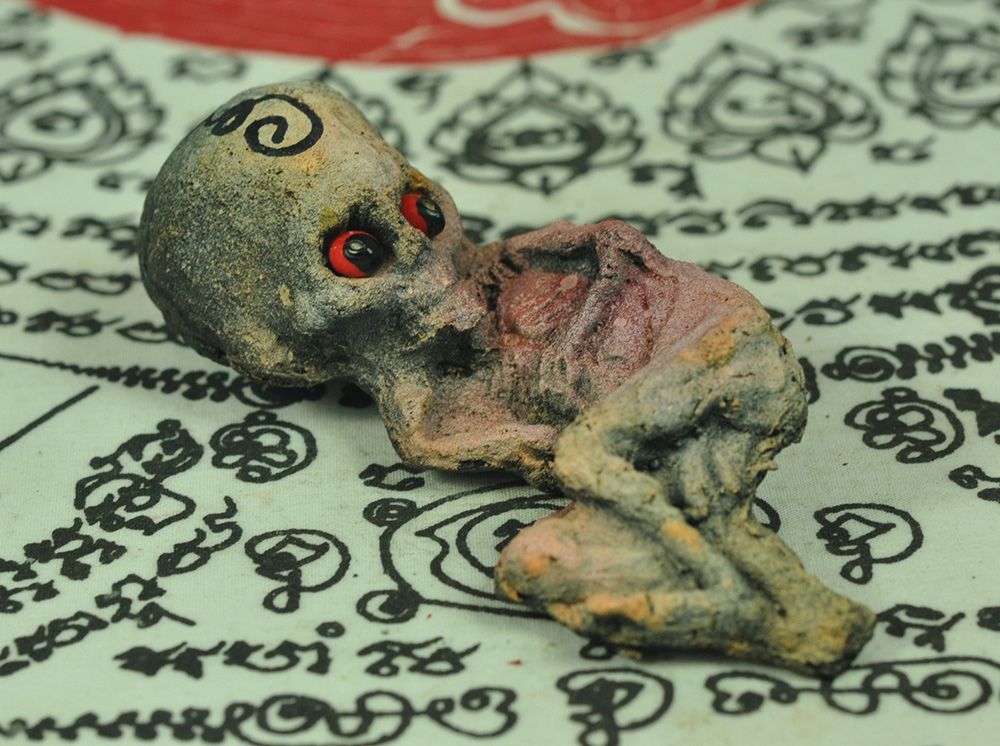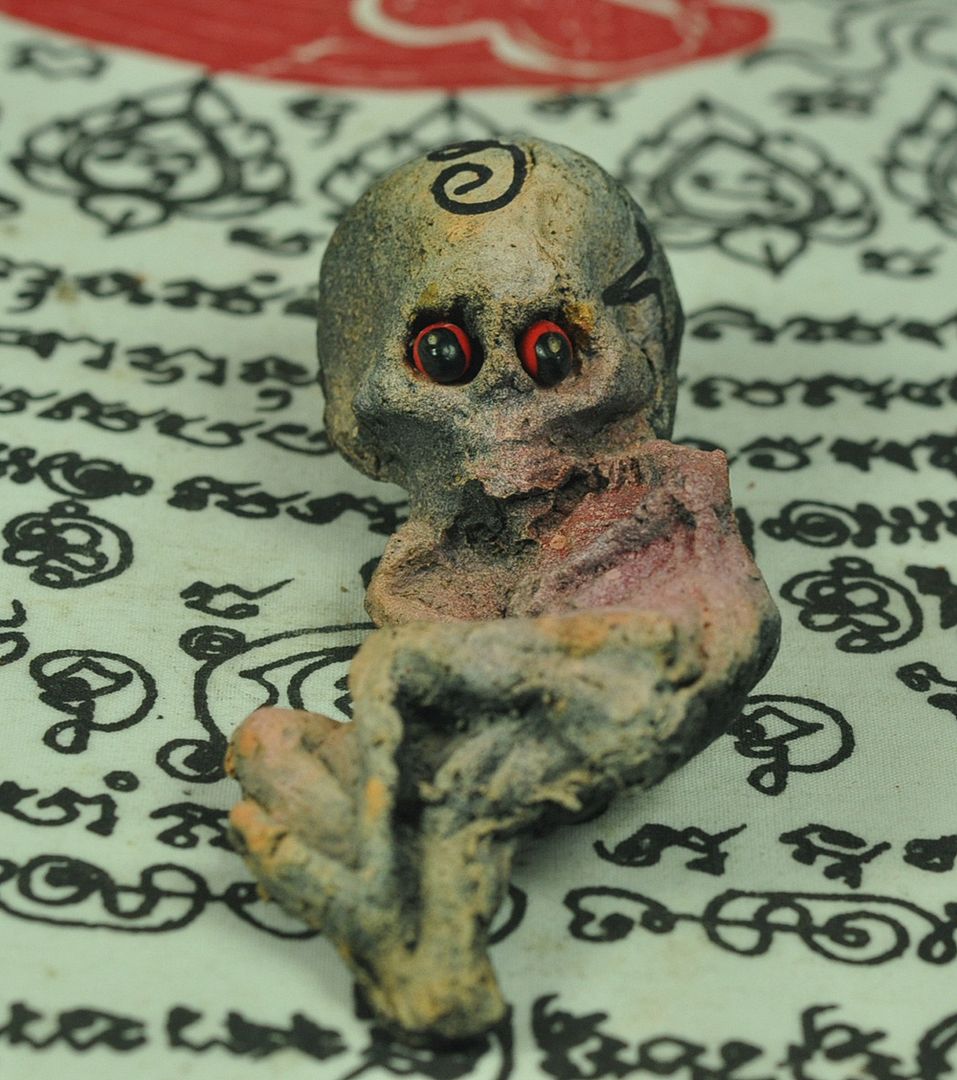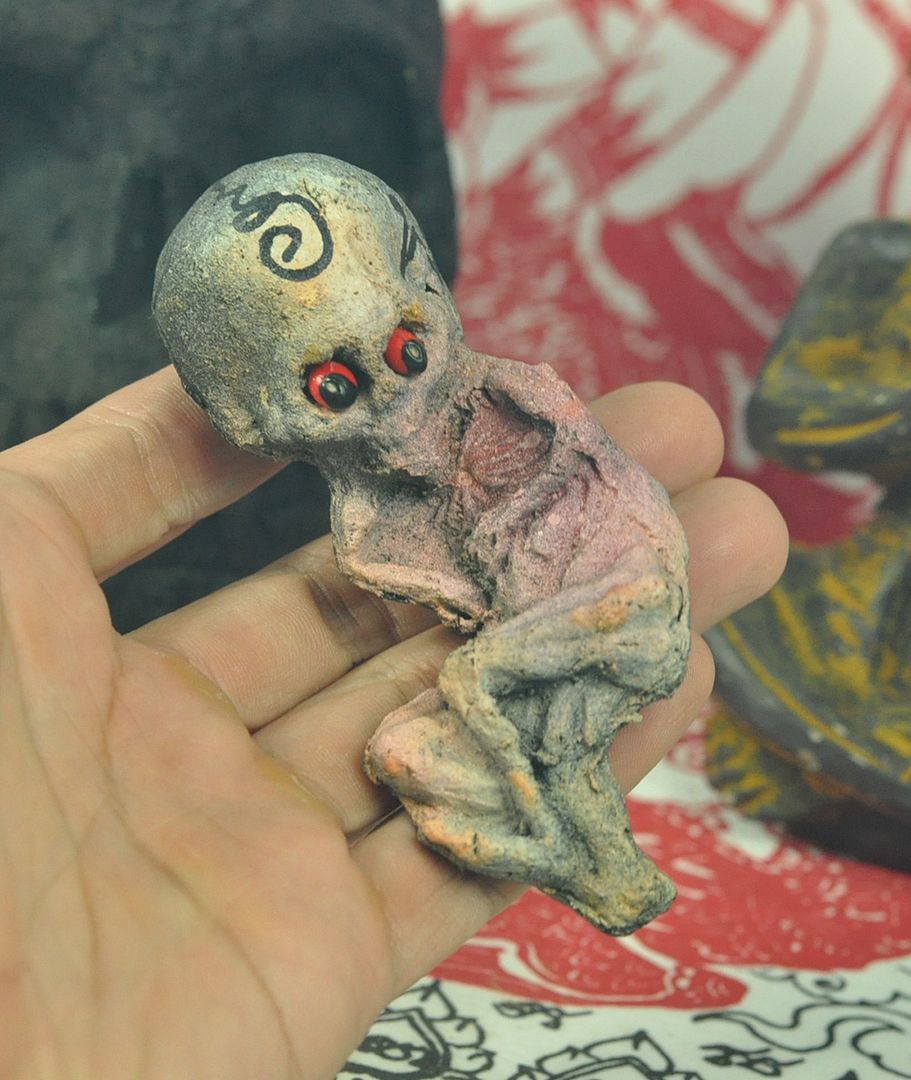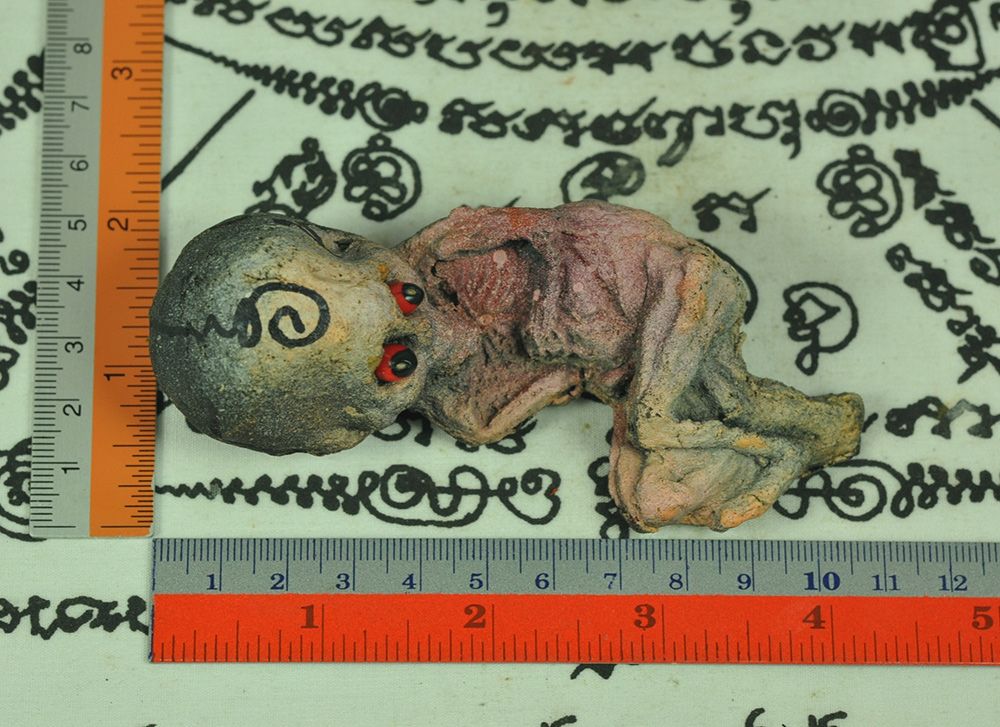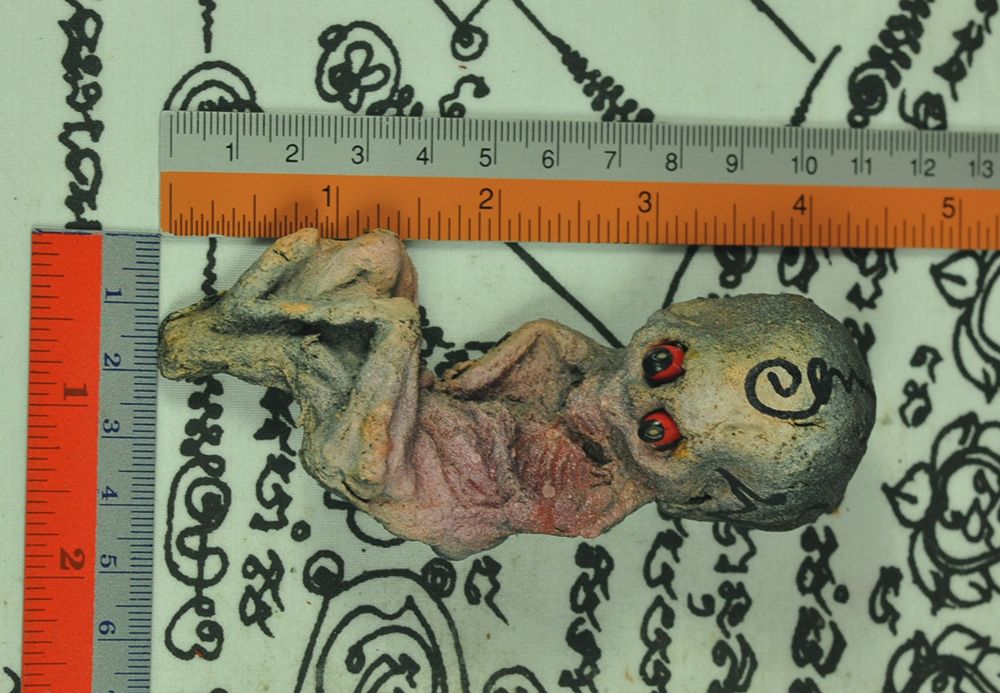 SCARY Lukok AMULET – THAI OCCULT SORCERY WHISPERING GHOST .
Superb PRAI KRASIP AMULET – THAI OCCULT SORCERY SKULL SKELETON WHISPERING GHOST .
The model of Luk Grawk Thep was made from several ingredients in which were believed to have supernatural power. Those ingredients were such as magic powder on which a Spell of Wealth and Spell of Charm were casted, magic Thai herbs named Waan Dawkthawng, Waan Sane Jan, Waan Mahaa Laap, wooden powder of a crown tree and Phayom tree which died for unknown reason in standing position.
The magic ingredients, plus holy spells casted on, made Luk Grawk Thep become alive, dwelling in the model. The spirit of Look Grawk Thep carries a lot of advantages to its owners. First, if you are its owner and have properties such as house, land, farm.. etc, the spirit of Luk Grawk Thep will help you keep an eye on and not let them damaged by adversaries. Second, if you own a restaurant, shop, grocery…etc, Luk Grawk Thep can help attract numbers of customers to your place and that makes your business become prosperous.
It is not created to harm anybody but to protect and carry good lucks.
1. Prai for creating Metta, means that you will be benevolence, receive loving-kindness and friendliness as well as amity, friendship, good will, kindness from people around you. 
2. Prai that brings Maha Saney, means highly same or opposite sex attractiveness, love attraction, mesmerizing someone
3. Prai that will bring you Maha Larp, meaning great fortune 
4. Prai that will bring Maha Phokhasap, meaning Great wealth, windfall of money, great and good business, higher sales volume, more customers.
5. Prai that will bring Gambling luck to the user, include risky business, casino, lottery
6. Prai that Kanphai and Klaew Klaad, means Protection from dangers, for safety and free for all harms
7. Prai that will give you Protection against black magic, bad spirit, curses, witchcraft spells
8. Prai that will bring you Maha amnaj, means Great charismatic power feared by others, being in authority, people will listen to you and afraid by your inner power, words and actions.
9. Prai that will Whispering you luck, tell you when there are good things available in front of you or as to go for luck ahead of you.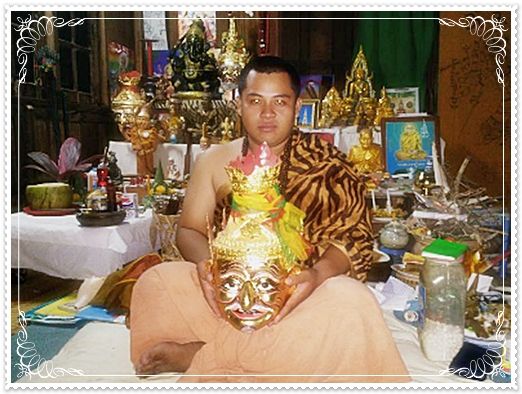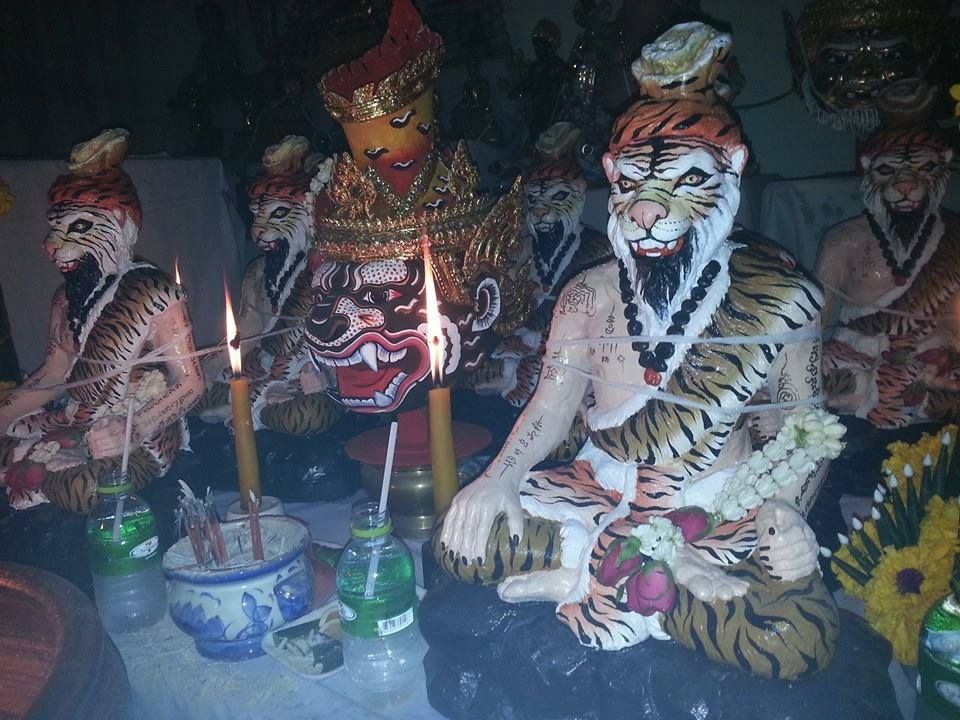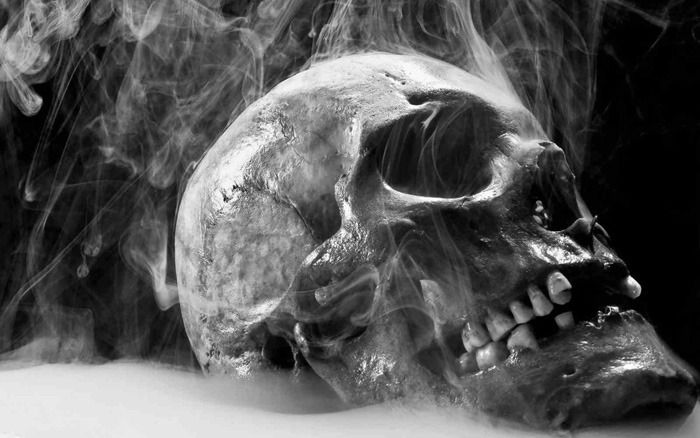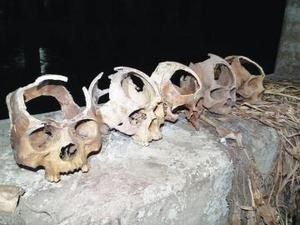 ***********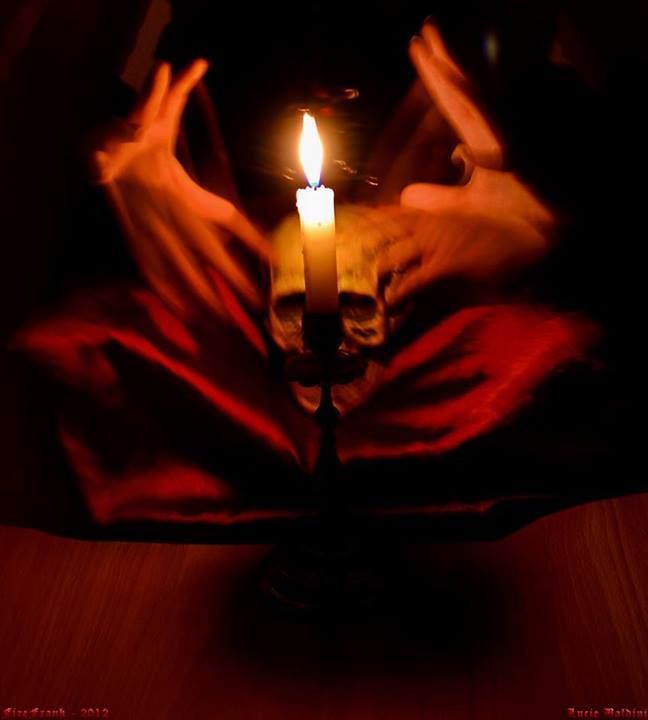 and also for your valuable collectible thing .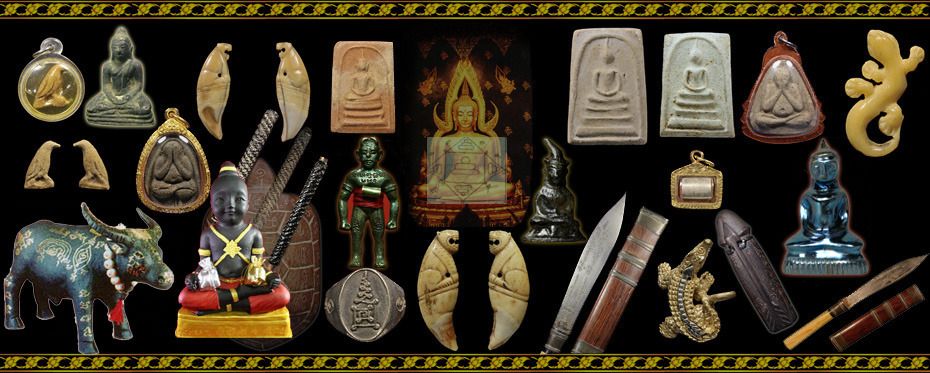 We are expert collector and trader buddha amulets , antiques , Talismans items from Thailand & Southeast Asia.
We open amulet store in Thailand too.
All of our Amulets are 100 % Satisfaction guarantee and either straight from the temple or from very reliable sources including dealers and collectors
around Thailand with whom we are afilliated.
You can trust that the items are Rare, Sacred, Genuine and beautiful Items.