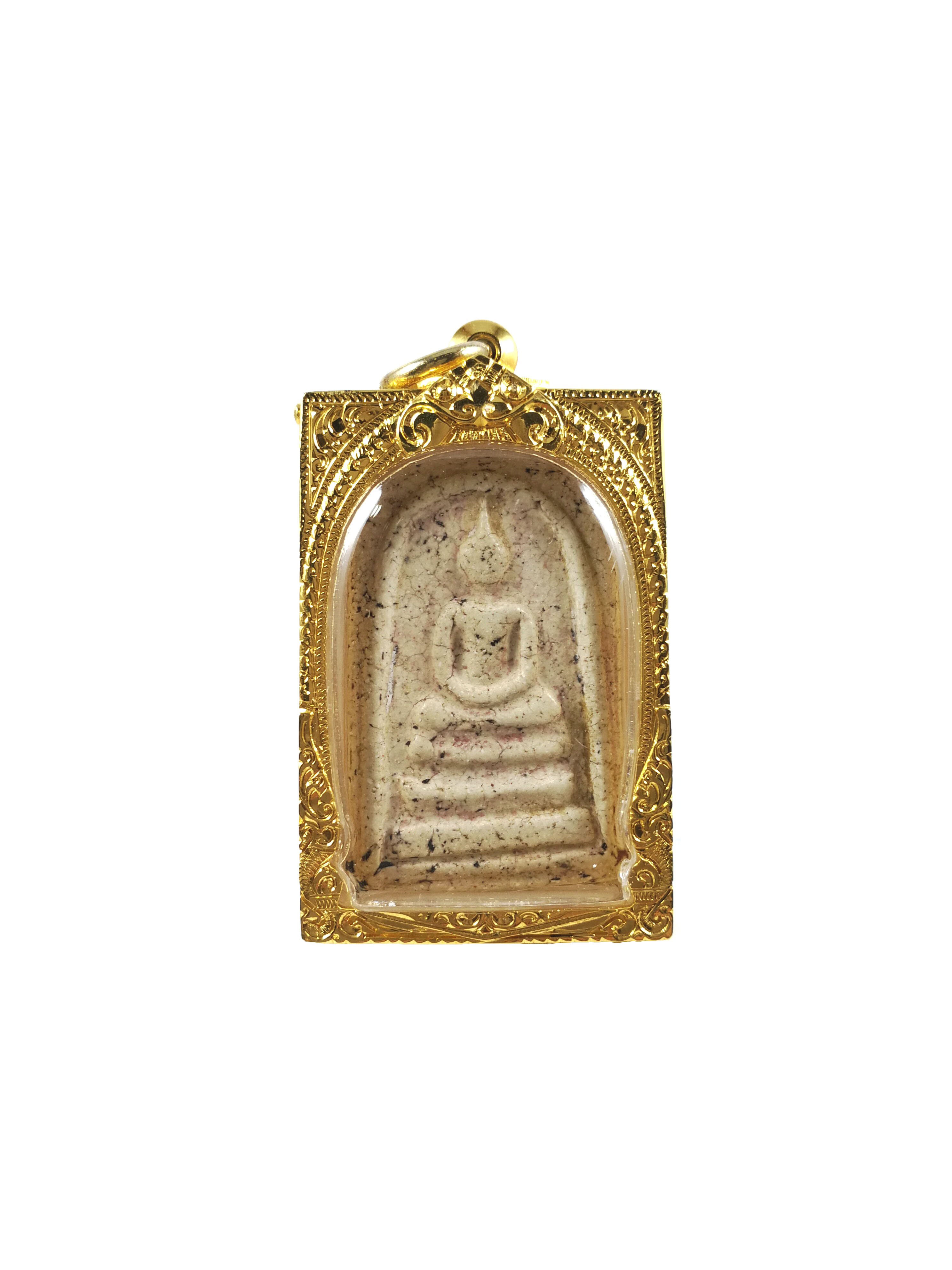 Description
Somdej Toh – known formally as Phra Buddhachan Toh Phromarangsi (A.D. 1788-1872), was one of the most widely known monks during the Rattanakosin period ruled under King Rama. He was born in Kamphaeng Phet Province before his father became King Rama I. Somdej Toh was named "Toh" before his monkshood and "Phromorangsi" as his ordination name. He is widely known as Ajarn Toh now among worshippers and amulet collectors.
Ajarn Toh ordained at the age of 12 and was brought to Wat Mahathat, a temple North of the Grand Palace and is one of the few temples of the highest grade among the Royal Temples. Later, he moved on to Wat Rakhang to study sacred pariyatti scriptures of Buddhism with the help of many masters. After he became a well-known monk, he became the preceptor for Prince Mongkut, which became King Rama IV later on.
Phra Buddhachan Toh Phromarangsi was the first to create Somdej amulets. Ajarn Toh started to create the first batch of Phra Somdej amulets in Buddhist Era (B.E.) 2409 (A.D.1866). He made a total of 84,000 amulets at that time.
Phra Somdej amulets' important material consists of Holy powder, assorted flowers, rice, lotus, shell lime, banana, ashes, honey, tang oil, sand, and others. Somdej amulets made at the time were blessed by Somdej Toh using Chinabanchorn Katha and by other senior monks.
Phra Somdej is a part of the grand five Benjapakee set. It is known as the King of amulets, and it is placed in the middle of the set. The five notable pims for Somdej Wat Rakhang are Pim Yai, Pim Jaydee, Pim Tarnsam, Pim Katebuatoom and Pim Prokboh. Phra Somdej is the ideal amulet for men. It has many benefits such as protection from evil spirits, increases charm of the owner, brings good luck and fortune.